Start selling
online
today
"We are dedicated designers, that treat every project like our own."
Expand your business by selling online.
Are you looking to expand your business online? We design and build e-commerce websites built with all the latest features that you would expect from today's modern websites. All websites are designed around your business whilst being bespoke and viewable on all major browsers and devices.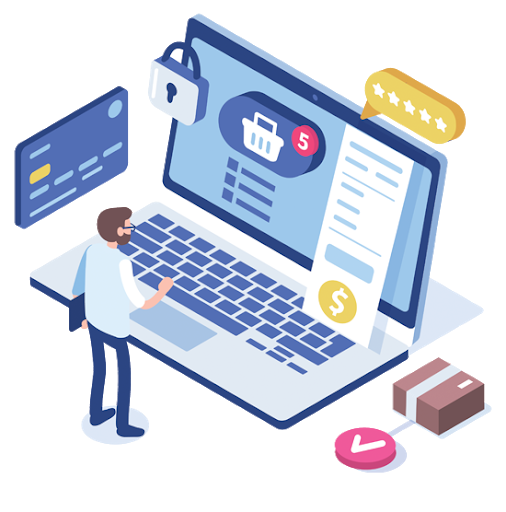 Perfect for businesses looking to get started with selling online.
£90 /Monthly

£249 /Setup-fee
Perfect for businesses with extensive inventories that are looking to sell online.
£190 /Monthly

£249 /Setup-fee
Creative Designs
When it comes to designing a website, we at five97 consider every step of the way, including fonts which catch the eye, colour schemes to boost appearance and content to encourage customers to take action.
User Experience
We put ourselves into your customers perspective, allowing us to understand how to encourage your future audience to take action. Customer service options like live chat, email and phone support is a must-have for all online stores.
Remain Responsive
Building an e-commerce store which is responsive on all devices is an absolute must for all businesses. Allowing your customer to buy your service or product online with any device, is increasing your sales reach to over 84%.
Let us help your business grow online with a custom-designed e-commerce website. We help companies of all shapes and sizes, so why not contact us today for a free consultation.
Website Design Service in Witham, Website Design Service in Colchester, Website Design Service in Chelmsford, Website Design Service in Braintree, Website Design Service in Southend, Website Design Service in Essex, Website Design Service Near Me, Website Designer Near me, Website Designer Witham, Website Designer Chelmsford, Website Designer Colchester, Website Designer Southend, Website Designer Essex.